What are the risks of an ant infestation?
Before going through our Ants Control service, let's explore the risk of an ants infestation. Ants may not generally be considered pests in the sense that
cockroaches
and rats are, but one of the reasons why so many people take out a pest control contract for the removal of ants is because of the risk of
cross-contamination
.
You see, ants are attracted to sweet foods that we consume, and they walk across dirty and bacteria-ridden places in search of food, spreading germs and bacteria as they go.
Another reason to seek out pest control London services for ants is because ants can bite, some species can be venomous, plus they can cause structural damage as they can chew through wood and in some instances, electrical wiring as well, which could pose a fire risk.
Some key risks include:
• Damage to property
• Fire risk
• Damage to business reputation
• Risk of bites
• Damage to your property
• Some species of ant can be poisonous
• Spread of germs and bacteria
If you are looking for a commercial and domestic pest control service for ants removal, we've all the tools, expertise, experience, and knowledge needed to have your property ants-freel.
What CCS Environmental ants control treatments entail
Whether your ant infestation is commercial, or in a domestic setting in your own home, hiring our commercial pest control services is one of the best decisions you will ever make when it comes to the removal of ants and other similar pests.
01
Typically, our ant removal treatments will involve an inspection of your property to find out where the ants are, where they may be getting in, and where they may be nesting. After our experienced pest control experts have surveyed your property, a treatment plan can then be put in place.
02
Our ant exterminators will set gel bait traps to clear the problem up for good. The traps contain a toxic substance to ants which the ants will collect and take back to the nest, eradicating the nest, including the queen.
03
We will provide follow up treatments if needed, observe for any signs of a recurring infestation, and finally offer help, advice, and solutions to make your property ant-proof for the future.
When out in the garden, ants are a very common sight and generally we tend not to bother with them. Ants are not your typical pest, though ant infestations in homes and businesses can lead to a whole host of issues.

Recently, commercial pest control services in London have experienced an influx of calls and enquiries, and while the cooler months of the year aren't as busy, if you do have an ant infestation it's important to act sooner, rather than later.

In the UK, ants are very common, yet in parts of London, there are certain invasive species of ant which will need removing from properties, both domestic and commercial. For that reason, if you are looking for pest control near me and you're located in and around the capital, our pest control in London services can remove all traces of ant from your home in the blink of an eye.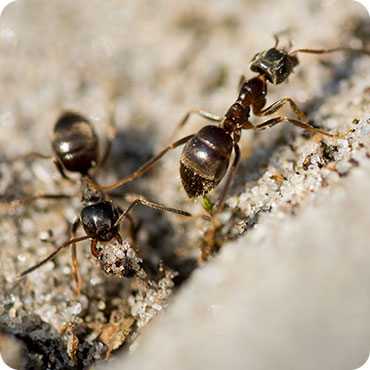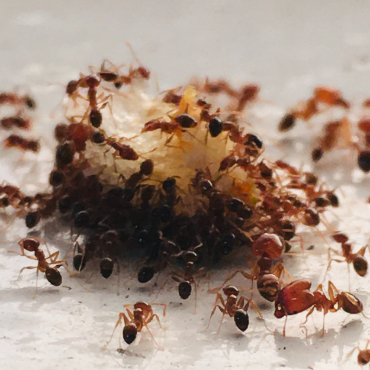 What are ants?
Ants are very common small insects located all over the globe. In fact, there are over 10,000 species of ant located worldwide.

Here in the UK, black ants and red ants are the most common, with worker ants being the most likely species of ant that you will encounter. In the summer, you'll likely encounter flying ants, though ants can infest your home or business at any time of the year.

If you're concerned about rats infesting your property and you're in search of pest control in London, our team of highly skilled and experienced pest control experts can help.
If you are concerned about an ant infestation, call our pest control London experts today at 020 8090 0493 and let them handle your problem once and for all.