Why bedbugs need removing?
01
To begin with, our highly trained, highly experienced, and fully qualified exterminators will visit your property and carry out a survey. This is designed to not only identify problem areas, but also to determine the severity of the bedbug infestation.
02
Next, our exterminator(s) will use a specially designed insecticide to not only eradicate all traces of the bedbugs inhabiting your property, but also to ensure that any eggs they may have laid will die, otherwise the infestation cycle will just keep repeating itself. We will carry out a second visit and treatment to ensure that the colony is finished off once and for all.
03
After this step, we can perform a return inspection to ensure all traces of the bedbugs have gone, and we can leave you with advice on how to prevent an infestation from happening again in the future.
Bed is a place where we're supposed to feel safe and relaxed, it's certainly shouldn't be a place where we fear for our health and wellbeing.

There are many pests found in the UK, which is why demand for commercial pest control services has never been greater. Out of the many insects and pests keeping pest control companies in business however, the bedbug has to be one of the most feared, and for good reason.

Bedbugs can bite and cause allergic reactions, they can damage your property, they can spread disease, and they can pose numerous other health and safety risks as well. The last thing you want is an infestation, but if you do, our trained and qualified pest control London exterminators can have the problem rectified in no time at all.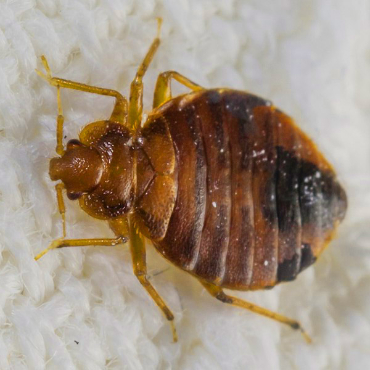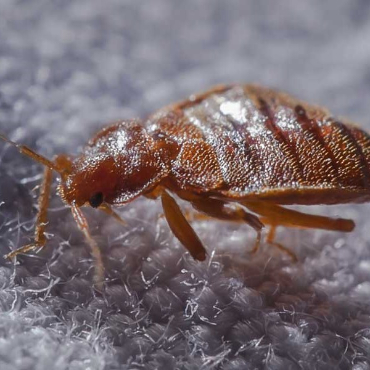 What are bedbugs?
Bedbugs are fairly common in the UK, especially in towns and cities where there are a lot of people. Those searching for a pest control contract in London for example, will easily find our services online because we deal with so many bedbug infestations every single week.

Bedbugs are tiny insects which typically reside on bedding and/or in furniture. They're usually red, brown, or dark yellow in colour, and around 5mm in length, making them hard to spot with the naked eye.

Bedbugs can, and often do bite, causing itchiness, though there is also the risk of an allergic reaction or even an infection as a result of the bite.

One of the main reasons why you need our pest control in London exterminators is because bedbugs can hide in many places around the home, including behind pictures, in clothing, in wardrobes and cupboards, in bedding, in bedframes and mattresses, under carpets and rugs, and many more places besides. Therefore, bed bugs removal, bed bugs treatment, Heat treatment bed bugs is very essential to have peace of mind at home or work. call us now and we will come to you anywhere in London to provide your home or business with the right treatment for bed bugs.
If bedbugs are keeping you up at night, don't lose any more sleep over them, and instead, pick up the phone and call our domestic pest control experts at 
020 8090 0493
, and let the bed bug removal specialists handle the rest. We use the latest bed bug treatment technologies in London such as Heat Treatment bed bugs.