Here in the UK, we may not have as many dangerous species of insect as there are in other countries and parts of the world, but we certainly have plenty to contend with. silverfish pest control
Silvefisrh Pest control companies such as ourselves have been inundated with calls over the last several months, to deal with a whole host of different critters. From mice
pest control
to cockroaches, and everything in between, we've certainly had our hands full lately.
Here in the UK, especially in large, urbanised areas such as London, we've recently seen an influx of silverfish invading homes and businesses.
If you're dealing with a silverfish infestation and you're in the London area, our pest control London offices can have you pest-free in no time at all.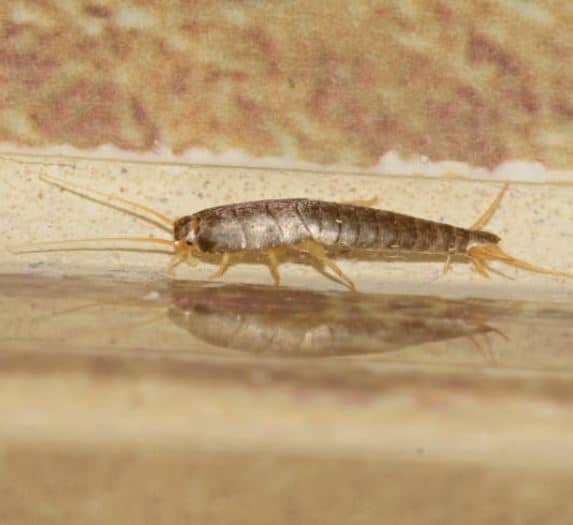 What are silverfish?
No,
silverfish
are not actually fish at all, but rather, a species of insect that commonly invades homes and properties during many months of the year.
They get their name due to the fact that they have a shiny silvery metallic colour, along with a body and movement that resembles that of a fish. Chances are, if you've ever had to use the bathroom in the middle of the night, you'll have seen one or two of these critter scuttling around on your bathroom floor.
Silverfish tend to prefer warm, moist, and humid conditions and environments – hence the bathroom reference above. They also tend to reside behind wallpaper, under flooring, in furniture, in old books, and they can damage items made from paper.
One or two of them is not problem, but the reason why pest control companies such as ourselves are called to deal with them so frequently, is because they breed so easily and because they infestations are common.
What are the risks of a silverfish infestation?
If you require commercial pest control, or domestic pest control to deal with a silverfish infestation in your property, it's important to understand the risks they can cause.
Possible risks include:
• Risk of cross contamination
• Damage to the reputation of your business
• Damage to personal property
• Silverfish breed easily
• Silverfish are tough to detect
• Repairing silverfish damage can be expensive
CCS Environmental silverfish pest control process
If you have called our pest control in London offices to handle your silverfish outbreak here's a look at what you can expect from our visit.
01
First off, our exterminator/exterminators will visit your premises and conduct a thorough survey and inspection to find out where the infestation may be.
02
Next, traps may be laid, and safe treatment methods such as pesticides may be used to eradicate the silverfish and any eggs that they may have laid.
03
We will then arrange for a follow up appointment to ensure that our efforts to eradicate all traces of the silverfish have been successful. We can share tips and advice on how to prevent further infestations.
If silverfish are ruining your property, don't delay any longer, call our pest control London experts at 020 8090 0493 and we can be with you in less than 24 hours in some instances, allowing us to get to work right away. We serve most of the London areas with silverfish pest control, especially Mayfair, Kensington, and the entire west of London.