Are you experiencing sleepless nights and endless bouts of stress and anxiety caused by rats or rodents, namely rats? If so, then it's time to take proactive measures and seek out rodent rats control services in your area.
Rat and rodents infestations in the UK, in both
commercial
and residential settings are extremely common, and when you consider the fact that rats breed incredibly easily, it's easy to see why pest control companies in London and the surrounding areas are currently in such high demand.
Having a rat infestation in your property is never a good thing, and when you consider the fact that
rats
spread disease, and can also seriously harm the reputation of your business, it's important to act fast and seek out pest control in London before the infestation gets out of hand.
The good news for those of you in need of rodent control services is the fact that we've been in the commercial pest control, and domestic pest control industry for many years now, and can clear up your infestation in no time at all.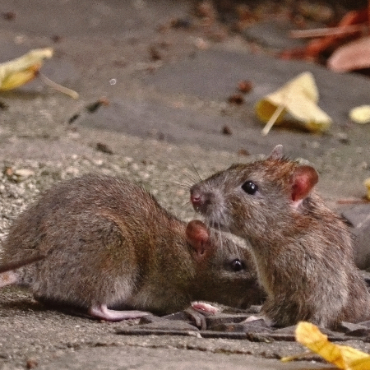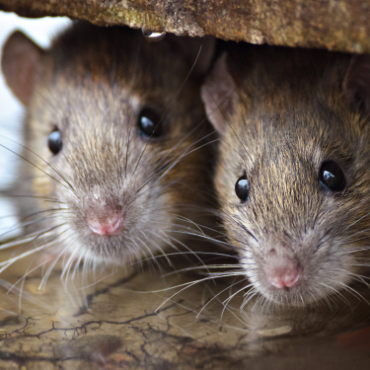 Rats are large, thin-tailed rodents which are found all across the globe, including right here in the UK.

Rats are scavengers and can thrive in a number of conditions, though typically they prefer to inhabit urban settings and environments which is why they're commonly found in towns and cities. Cities such as London are ideal for rats because it is warmer and there is also a surplus of food. Because of this, our pest control London services are highly sought after.

Rats can damage local eco-systems, they spread disease, they can be aggressive and bite, they breed incredibly fast and effectively, plus their excrement is also riddled with germs and bacteria which can make people extremely unwell.


What are the dangers of a rat & rodents infestation?
Rats may look like oversized mice, but they can be extremely aggressive and they can cause a wide range of issues if they're left to breed.
If you're concerned you have a rat problem, our rat pest control services in London and the surrounding areas can eradicate all traces of rats and have you rodent-free in no time at all.
Here's a look at just some of the main dangers of rats:
• Rats spread germs and disease
• Rats can bite and be aggressive
• Rats breed extremely easily
• Spread of parasites
• Damage to your property
• Risk of fire and power outages due to chewed wires
• Damage to the reputation of your business
• Rats can cause foul-smelling odours
CCS Environmental rats & rodents control processes
Our pest control London services and surrounding areas are designed to help people and businesses to get rid of rats and rodent infestations permanently
We have years of experience and knowledge in the rat pest control industry and we know the dangers and risks that they pose for businesses and homes.
Our rat treatment processes consist of the following:
01
A full and thorough examination of your property by our pest control experts
02
The sealing and blocking of all rat entry locations in and around your property
03
Various rat removal techniques will then be implemented to keep your property rat-free
04
Our rat pest control experts will share tips and advice on what you can do to prevent further infestations
05
Follow up examinations and, if necessary, treatments can be arranged
06
We can install rat deterrents and make your premises rat-proof if necessary
07
We can provide thorough deep cleaning techniques to make your home or business clean, sterile, hygienic, and fresh
If you are suffering from a rat problem, be sure to give our Rats and Rodents pest control in London a call today at 020 8090 0493, search online for CCS Environmental, or search for pest control near me, and we can have your rat problem go away. We serve most of the London areas with rats and rodents pest control, especially Mayfair, Kensington, and the entire west of London.