Here in the UK, certain species of
ladybird
may be welcome sights by gardeners in warmer summer months, yet there are species such as the harlequin ladybird, that are considered pests and pose very serious threats to our ecosystems.
Pest control companies just like us, are called to deal with ladybird infestations in homes and businesses every single year. Typically, we find that our
commercial
pest control services are in highest demand between spring and mid-autumn, just as the weather begins to cool off.
If you're facing a plague of ladybirds in your home or business and don't know what to do, give our ladybird pest control London offices a ring and let us do the rest.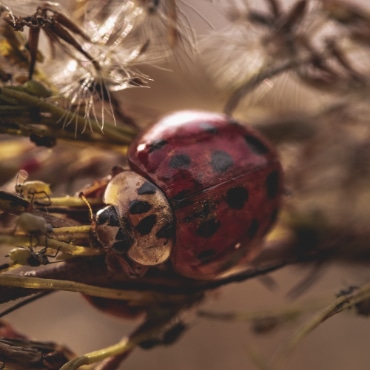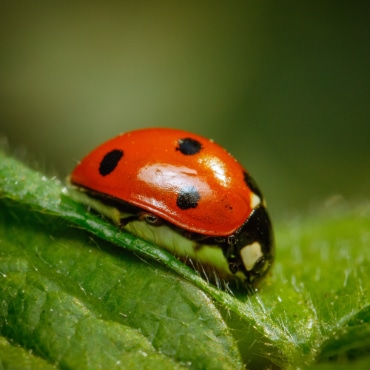 What are ladybirds?
Ladybirds are typically small winged, and predominantly red insects with black spots on their backs. Here in the UK, there are around 40 different species of ladybird. Some are considered beneficial for the environment, as they assist with pollination and they themselves are pest controllers, as they like to feast on aphids.

Some species of ladybird however, such as the harlequin, were not initially native to the UK, and were introduced back in 2004, originating from Japan. Harlequins were bred to assist with aphid control, though them making their way to Great Britain was purely accidental.

The reason why you may need to search for pest control near me if you have a harlequin ladybird infestation, is because they feast on other insects and eggs such as butterflies, which are useful. On top of that, they compete for food against native UK species of ladybird, meaning that they're putting native species at risk.
What are the risks of a ladybird infestation?
If you do need pest control London services because of a ladybird infestation, here are some risks to be aware of:
• Damage to the UK ecosystem
• Harlequin ladybirds are putting native UK ladybird species and other useful insects at risk
• Risk of overwintering in buildings
• Ladybirds excrete a yellow fluid that can stain clothing and furnishing
• Damage to the reputation of your business
• Risk of cross-contamination
Our ladybird pest control processes
If you have discovered signs of a ladybird infestation in your property, here's a look at what our commercial pest control and domestic pest control services involve.
01
We will first visit your property and conduct a thorough survey and investigation to discover the magnitude of your infestation.
02
We will then set traps and utilize a wide range of safe and effective treatments to remove all traces of the ladybirds, their eggs, and their larvae.
03
Our pest controllers can arrange a return visit to ensure all traces of the ladybirds have gone, before sharing useful advice on what you can do to ensure that they don't return.
call our pest control London offices at 020 8090 0493 and we can remove all traces of them before winter sets in and the problem really gets out of hand.