If you're a homeowner, you'll know all too well how common fleas can be here in the UK. Fleas are one of the many pests that help to keep
pest control
companies in business, and for good reason.
Fleas may be common, but they are also notoriously difficult to destroy and they breed incredibly easily. If you're in the midst of a flea infestation, either at work, or at home, flea treatment for home, our pest control for restaurants, hotels, and various other businesses can benefit from our commercial pest control services. For infestations in the home, our domestic pest control treatments can be equally as impressive.
If you are in search of pest control near me and you find yourself in the London area, you'll be pleased to know that we've dealt with countless flea infestations in the past, making us one of the premier pest control London businesses in the industry today.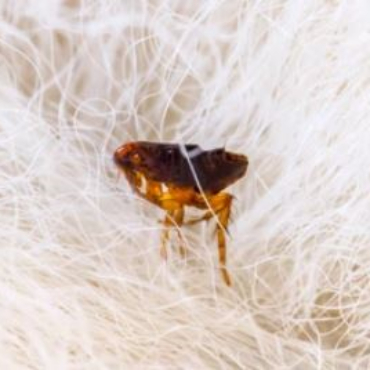 What are fleas?
Fleas
are tiny hopping insects which are extremely small in size, coming in at around 2mm – 3mm in size. There are over 2500 species of flea around the world, with many of them being found right here in the UK.
Fleas act as parasites as they inhabit the coats of animals such as mammals and birds, feeding on their blood. Fleas may be insects, but they don't fly, they instead hop and can jump great distances very quickly.
One of the reasons why you may need pest control in London for a flea infestation, is due to the fact that fleas breed easily and are very tough to destroy.
Fleas can bite and feed on humans as well as animals, and they are notorious for spreading illness and disease. One such example is the Black Death plague back in the 14th century, which was caused by fleas inhabiting rats.
Dangers of fleas?
Whether you have a business and you require Flea pest control for hotels, or catering, or anything else, or if your home is infested with Fleas, getting the infestation taken care of quickly is essential for numerous reasons.
Here are several dangers of fleas:
• Fleas can bite
• Fleas spread illness and disease
• Fleas can damage your property
• Fleas can make your pet very sick
• Fleas breed extremely easily and breaking the cycle is difficult
• Fleas can harm the reputation of your business
• Fleas are tough to kill
What our flea treatment for home?
If you do require our pest control service for that matter, our skilled, experienced, and qualified exterminators will:
01
Survey your home or business premises to look for any sign of an infestation and to figure out where they may be.
02
Next, we will spray the at-risk areas with a potent and effective insecticide which will destroy any fleas in the vicinity, along with any eggs they may have laid before they have chance to hatch. The insecticide stays effective for a long amount of time in order to break the fleas' life cycle.
03
We can arrange a follow up examination and treatment if required, to ensure the fleas are gone for good, and we can share help and advice on how to prevent an infestation in the future. This is especially handy if you have pets.
We understand that fleas can make your life a misery, therefore call our Flea pest control experts in London today at 020 8090 0493, search online for CCS Environmental, or search for pest control near me, and let us do the rest.