As a property owner, one of the worst pests you could ever find your property infested with, is woodworm control.

Due to a surge in demand for pest control in London, and in surrounding areas, our commercial pest control services are currently more highly sought-after than ever before.

We handle all manner of pests from rodent control dealing with rats and mice to moths, fleas, spiders, cockroaches, and more besides. One pest which we're seeing an increasing demand in our services for however, is woodworm.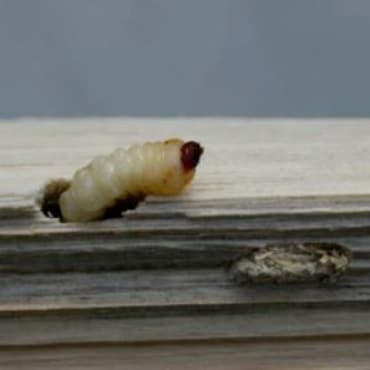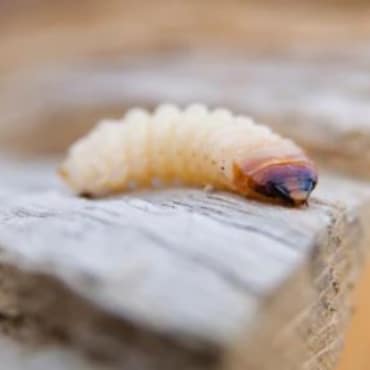 What are woodworms?
Contrary to popular belief, woodworms are not actually a species of worm at all. In fact, woodworm are the larvae of several species of beetle.

Pest control companies nationwide have seen a surge in demand for woodworm extermination treatments and if you're dealing with an infestation, it pays to understand what you're dealing with.

These larvae can come from any number of species of beetle native to the UK.

Woodworm is also a generic term given to describe the infestation of wooden objects and items like furniture and so on.
What are the risks of a woodworm infestation?
If you are seeking pest control London companies, such as ourselves, to deal with a woodworm infestation, it's
important
to understand the risks and dangers.
Here are some of the biggest risks associated with woodworm infestations:
• Risk to human health due to damage to building structures
• Damage to your property
• Woodworm damage can be expensive to repair or replace
• Damage to the reputation of your business
• Risk of cross contamination
• Woodworm infestations are difficult to remove
• Woodworm infestations are common in the UK
Our woodworm control processes
Now that we know some of the main dangers and risks of woodworm infestations, here's a look at what our pest
control
in London woodworm removal processes involve.
01
To begin with, our fully qualified, highly trained, and highly experienced exterminator(s) will visit your property and conduct an inspection to determine the severity of your infestation.
02
Next, they will come up with a treatment plan to eradicate all traces of the woodworm for good. We can put down insecticides which can remain effective for months, plus we use heat treatments which can destroy wood-boring beetles and their larvae in all stages of their life cycle.
03
After we've treated your property, we can then return for a follow up inspection, as well as sharing useful tips and advice on what you can do to prevent an infestation in the future.
If you are in need of commercial pest control services, or domestic, due to woodworm making your life a misery, give our pest control London offices a call at 020 8090 0493 today and let us do the rest.