What are the risks of flies' infestations?
Flies breed and blue bottle flies in a variety of filthy areas. Due to these breeding habits, these pests can be the reason behind food poisoning, dysentery, typhoid fever, ophthalmia, tuberculosis, and a long list of other harmful illnesses. They are also linked to the spread of parasitic worms. Even though most flies and blue bottles flies do not have direct harm to humans we cannot underestimate their long-run bad effects.

How our fly & blue bottle flies pest control processes work:

01
Getting rid of a flies and flying insects' infestation is not that easy task to do, if you do have a flies problem, our commercial pest control offices and domestic pest control London teams can help.
02
When you book in with us, we will arrange for an exterminator expert to visit your property and conduct a thorough examination to determine the level of the infestation, and to locate where the main problem areas may be.
03
Then, we have a variety of different flies' removal treatment products available, including pesticide spraying, and fogging. The techniques chosen will be down to our specialists and what they deem necessary, though the end results will always be the same, and that is the eradication of all traces of flies as well as their eggs.
04
We can also arrange follow up visits and treatments if necessary, just to make sure that all traces of the flies are gone.
05
Additionally we offer you advice on products and techniques to use to ensure that these annoying insects will not return in the future.
For a lot of people, flies and blue bottles flies are the stuff of nightmares so the last thing you'd want is to find that your home or business has been infested by these annoying diseases carrier invaders.
In the UK, especially in towns and cities such as London,
flies'
infestations most time of year are very common, which is why our
pest control
London offices have been inundated with calls.
Whether you need commercial or domestic pest control, here's how we can eradicate all traces of any flies' types that may be attacking your property in a very effective and professional way.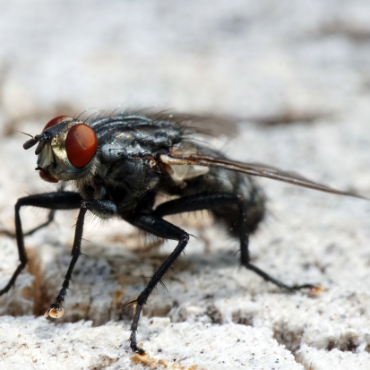 What are flies, blue bottle flies, and flying insects? fly pest control
Flies are insects of the order Diptera, the name being derived from the Greek. Flies have a mobile head, with a pair of large compound eyes, and mouthparts designed for piercing and sucking.
Here in the UK, there are hundreds of species of flies and flying insects that we know of, such as mosquitos, house fly, cluster fly, fruit fly,
Bluebottle Fly
and many other types.
Flies have no immediate harm to humans; however, they are major carriers of disease and can invade all types of premises .
If you are struggling with your war against flies and especially Blue Bottle Flys, and they are disturbing your home or business, be sure to give our pest control experts in London a call today at 020 8090 0493, search online for CCS Environmental, or search for pest control near me, and we can have your rat problem go away. We serve most of the London areas especially Mayfair, Kensington, and the entire west of London.